Traveling with kids can be challenging and stressful.  It can also be a fantastic experience that will provide memories to last a lifetime.  While it's important to have a plan, it's just as important to be flexible and remain as calm and positive as possible.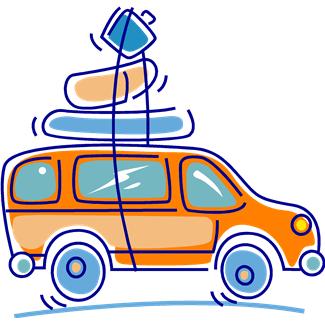 There are plenty of travel veterans that are willing to share their best travel tips to help you avoid common missteps.  Here are 5 of my favorite sites:
1) Snack, Toys, Games, Activities, you name it – check out the 50 Travel Tips and Activities from The Iowa Farmer's Wife
2) Fodor's gives us an interesting perspective about traveling with children from 4 new moms in this post.
3) This former first-grade teacher provides some great common sense ideas as well as some of her favorite websites and apps for planning activities and rest stops.
4) This site has a comprehensive packing list to make sure you don't forget any essentials.
5) Check out the dozens of tips and tricks from these expert travelers – whether you're traveling by car, bus, train or plane, you'll find great ideas on this site.
Want to start at page 1 of this event planning blog?  Click here