Close your eyes and picture your daughter's wedding day.  From beginning to end, I hope you are picturing nothing but joy and happiness; hugs and kisses, family and friends, happy tears and joyful laughter, and many precious moments spent with your daughter that you'll remember for a lifetime.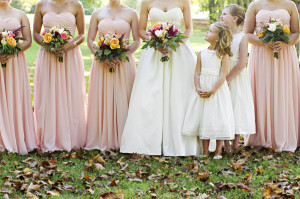 Here are some things I hope you don't see in your daydream; frantic calls to vendors who are late; sweating as you labor to make sure the decor is just right when you should have been with the rest of the wedding party getting your hair and makeup done; running from one location to another because something important got left behind; or missing a special moment at the reception because you were dealing with an issue with the wait staff or DJ.
These are all things that should be handled by your wedding coordinator. But if hiring a professional is not an option for you, your next best option is to enlist the help from the people in your life that know how to get things done.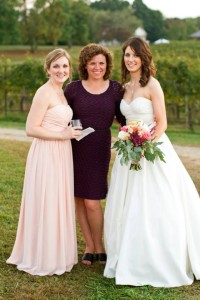 I shared this tip with another mother-of-the-bride a few months before her daughter was to be married.  She decided to take my advice and get a trusted friend to take care of the wedding day logistics.  When the cake delivery was late, the day-of coordinator had the contact information and took of care of it so Mom didn't have to worry.  She said of all the wedding tips she received, it was the best advice she had, because it allowed her to enjoy the day with her daughter with no stress.
When my daughter and her husband got married, we created an action plan that our rock-star day-of coordinators could follow to make sure the day of their dreams went off without a hitch. The plan included a detailed timeline, names and contact numbers of all vendors, diagrams of how everything should be set up, and permission to make decisions for the unexpected things that inevitably occur during such a momentous occasion. If you've done your homework and planned appropriately, it is much easier to give up control so you can enjoy the day.
We are forever grateful for the day-of help we received from our family and friends, allowing us to fully experience this mountaintop moment in our lives.  If there's a wedding in your family's future, start thinking now about the super-organized friends or family members that can help you make your daydream a reality!