"I really enjoyed your discussion on planning events and really appreciated all of your ideas to help me begin the planning stages (of my event)….  I am more confident and know exactly how to get the ball rolling." 
Everyone can benefit from acquiring event planning skills. Once you learn the proper techniques and tricks, you have the potential to:
Maximize the proceeds from fundraisers
Organize a more successful conference or trade show
Conduct more effective meetings
Create memorable occasions for your friends and family
Become a stronger and more valuable leader in your career
"Great talk this morning!  Love your attention to detail,
which I firmly believe is a make it or break it
factor for a successful event!"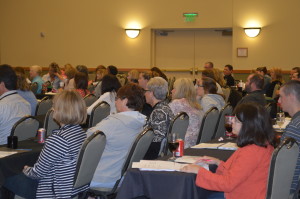 Linda can tailor her programs to any organization or event:
Non-Profits
Civic and Community Groups
Businesses and Corporations
Women's Groups
Meetings and Conferences
Programs
Creating and Promoting Successful Events
When you're planning a fundraiser, gala, festival or other public event, it's crucial to create a solid action plan, find and impress your target audience, and develop a promotional campaign strategy that helps you achieve your goals. This program explores the following components in order to insure a success event:
Event Planning Basics
The Power of Branding
Basic Promotional Strategies
Unleashing the Power of Social Media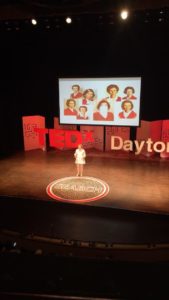 Event Planning and The Wisdom of Betty Crocker
The Betty Crocker name is synonymous with hospitality. Through the years, Betty has been a guiding presence, encouraging and providing solutions for millions. Hospitality is also a key element in event planning. In this program, we explore the definition of true hospitality, and learn how to incorporate elements of hospitality into every aspect of our events to make them truly memorable.
How to be ready in detail and in spirit
How to entertain others while enjoying the event yourself
How to extend generosity by providing events that exceed expectations
How to serve with kindness so guests feel treasured
"Thank you again for the inspiring talk
you gave at our planning meeting yesterday"
Applying Project Management Principles to Event Planning
When you think of the term 'project management', you might think of a construction project or a software development project. The same principles apply to event planning. Events are projects that, when managed correctly, produce an end result that is high quality, meets expectations, and is produced on schedule and on budget.
In this session, you'll learn how scope, resources, and schedule affect the quality of your project/event, and how to adjust your action plan as the project progresses.
Set goals and determine requirements
Identify resources (budget, people, equipment)
Creating an action plan and timeline in order to achieve on-time results
The World Café – Hosting Conversations That Matter
The prevailing wisdom is that talk is cheap, and a poor substitute for action. But others believe that conversation IS action. It is through meaningful conversation that relationships are built and informed decisions are made. The World Café is a method that has been used globally to facilitate meaningful conversations in order to find solutions to complex problems.
Those who are planning events understand how crucial it is to take the time to explore the vision, purpose of the event in order for it be successful. In this session you'll learn the guiding principles of the World Café and take part in an exercise that will help you prepare to host a World Café session for your organization.
Learn how to identify your purpose
Encourage everyone's contributions
Make a connection between diverse perspectives
Harvest and share collective discoveries
For more information on booking Linda
for your next program,
send your event details to ljones0705@gmail.com