Meagan's going to be a doctor! – a pediatrician to be exact. When it was time to plan her graduation party from medical school, she wanted it to be an explosion of color, fun, and whimsy.  And boy, did she get her wish!
This candy bar was a big hit! Jars meant for cotton swabs and tongue depressors were filled with Smarties, Skittles, candy buttons and all things yummy! Cellophane bags were provided so everyone could grab a bagful of their favorites.
This simple "photo booth" was a popular spot throughout the party, and the photos will make a fun guest book of who was in attendance. A colorful tablecloth served as the backdrop, the camera was set up on a tripod, and a table nearby had all sorts of dollar-store items for dressing up and acting silly. Both young and old got into the spirit, and Meg's going to have some hilarious shots to treasure as a memory of her special day.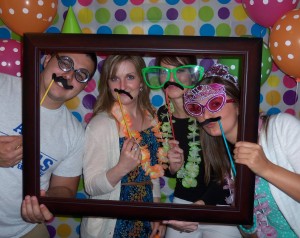 The tables were littered with syringe pens, funny prescription pads (take a chill pill!), reflex hammers and stethoscopes to play with.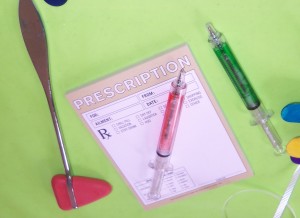 I think this cake looks just like Dr. Meg, don't you?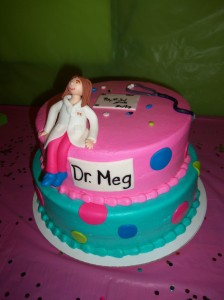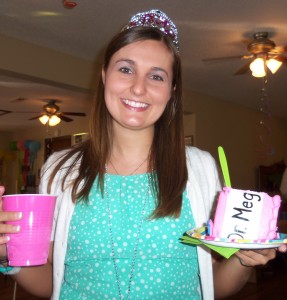 Congratulations Meagan – you're going to make a fantastic pediatrician!
Want to start at page 1 of this event planning blog?  Click here