This fun wedding idea couldn't be simpler.  Set up a camera on a tripod, provide a table full of props from your local party supply store, add a large empty picture frame, and you've got a DIY photo booth for your wedding reception.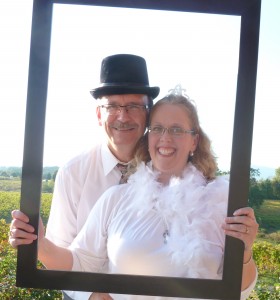 Guests can get into the act during the cocktail hour while waiting for the bridal and groom to arrive, and you will love all of the candid photos you will have of everyone who was there to share your special day.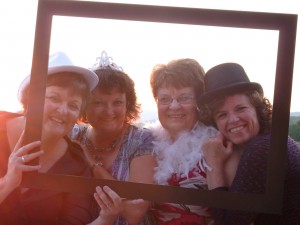 You may be surprised who decides to get into the act and ham it up for the camera!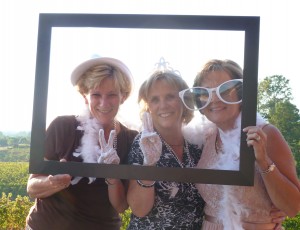 Kids especially love to smile for the camera – this will keep them occupied if they start to get a little antsy.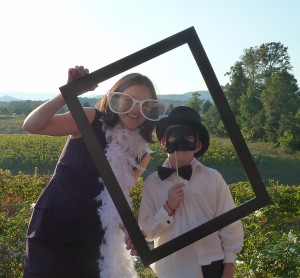 We kept the camera set up as day turned into night, and things got a little crazy!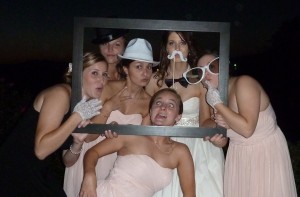 Do you have a graduation, wedding, or anniversary party coming up? A DIY photo booth is inexpensive and easy to set up and tear down – set one up at your next party and watch what happens!