What is the purpose of your event?  What goals do you hope to achieve when all is said and done?  Do you wish to educate your attendees? Impress? Motivate? Entertain? Celebrate? Raise awareness? Raise money?  Identifying and documenting your goals and objectives, and then making sure everyone involved understands those goals, is the best way to insure that your time and resources are spent wisely and efficiently.
Once everyone understands the purpose behind your event, it becomes much easier to create an action plan and task list that will achieve your objectives.   If it's a community event, the goals may be to promote tourism, highlight your business community or benefit a non-profit group.  If it's a customer conference, you may hope to introduce a new product, provide training on an existing product or process, or foster customer loyalty by strengthening personal relationships.  If it's a spaghetti dinner or silent auction, the goal is typically to raise funds and awareness for a particular group or cause.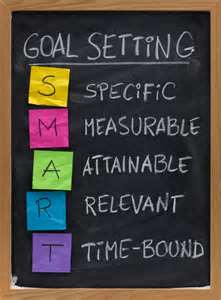 Get your goals down on paper – brainstorm with your core team about everything you hope to be able to accomplish. If you can, condense this brainstorming session into a mission statement, a short, easy-to-memorize 'elevator pitch' that can be used in press releases and advertising materials. One mission and one message will make your decision-making much easier!
Next…Chapter 1 – Event Planning and Organization Basics – Creating an Action Plan
Want to start at page 1 of this book blog?  Click here