OUTDOOR VENUES
Bugs.  Wind.  Rain.  Heat.  Cold.  Noise. Scheduling an outdoor event can bring all kinds of special challenges. But in addition to golf outings, street fairs and picnics, the great outdoors can also be a beautiful setting for weddings, reunions, concerts and fundraisers.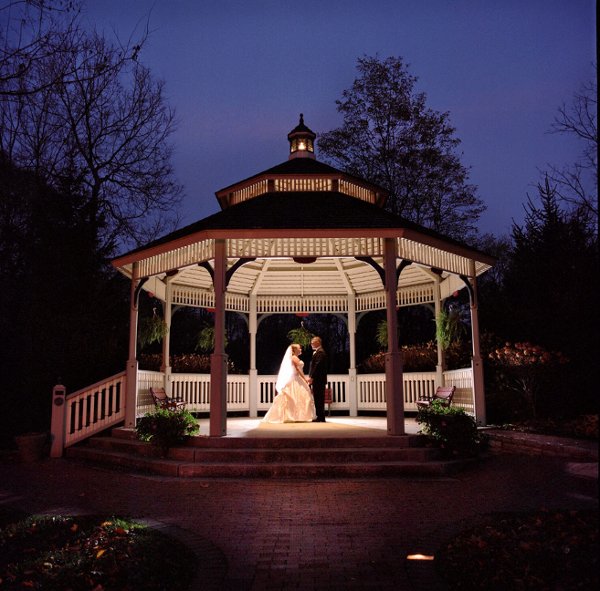 Once you've decided that an outdoor venue is the right choice for your event, make sure that the one you select is appropriate.  When you go on your site visits, pay attention to noise levels from nearby roads or airports; will it interfere negatively?  Where are the nearest restrooms?  Is there enough parking? When will you lose daylight? What about access to electricity or refrigeration? Will you need to budget for additional equipment rentals, water for volunteers in case of extreme heat, additional tents or shelters in case of heavy rain or cold?
If you will be coordinating an outdoor occasion, contingency planning is crucial. If there's a 90 percent chance of rain on the day of your event, will you continue on, cancel it, or postpone it? How will you communicate a postponement or cancellation to the attendees? How will you protect your participants in the case of severe weather? Once you have answers to these questions, you can concentrate on your other event planning basics. Remember – plan what you can and anticipate the rest!
Outdoor Weddings
In September of 2009, a popular outdoor wedding venue was in the path of Hurricane Ike as it travelled northeast from the Gulf of Mexico through the Midwest. There were two weddings planned at the site that day in the beautiful wooded setting, and when the 70 mph winds kicked up, and a giant tree blew down directly in front of the gazebo where the ceremonies were to occur.  The power went out at the reception site and… well ….the show had to go on!  The ceremony was moved indoors, music was provided by a battery-powered radio, the food was kept warm with cans of Sterno, and several guests were still able to show up and celebrate.  The point is the bride and groom were determined to carry on and they had a wedding day that they will certainly never forget. 
Are you planning an outdoor wedding? Here a few tips from Sally Blommel, administrator for Benham's Grove, a premier outdoor wedding venue:   "Book your venue early and BE FLEXIBLE.  The best outdoor venues will be booked every weekend from Mid-April through mid-November 18 to 24 months in advance. Be ready for the unexpected. Be prepared to go with the flow and carry on when unexpected weather occurs. Look at the alternate indoor space the venue is able to provide in case of bad weather – if you can't visualize your ceremony there, keep looking.   Most importantly, keep your sense of humor and have fun! Whatever happens, if you're having fun, everyone around you will have fun too."
Next – Selecting a Venue Part 4 – Unusual Venues
Want to start at page 1 of this book blog?  Click here