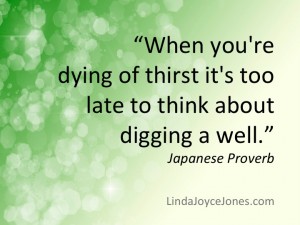 Once you create a written action plan for your event, you should be able to quickly identify the aspects of the plan that will involve commitments from others that are essential to its success.  When those items are identified, they are the first things you need to focus on – establishing priorities by getting them moved to the 'completed' column on your list are your first order of business.
When selecting a date to hold your event, there are lots of things to consider.  If you have a guest of honor or featured speaker, confirm their availability.  If you've got your heart set on a particular venue, get it booked early.  Do some research about other things occurring near your date to make sure there aren't so many conflicts that it would jeopardize attendance at your event.  You may want to remain flexible with your dates until these crucial items are confirmed.
If you will rely heavily on third-party vendors for food, entertainment, equipment rentals or technology needs, get your contracts signed and deposits paid early in the planning process. Don't jeopardize your event by waiting too late to reserve your third-party resources. Assume that the best vendors are booking their goods and services for events that are 18-24 months away.
Assign a target date for each item on your action plan, then sort your tasks by target date.  That way you will be sure that the most important items are at the top of the list, and the less important details can be saved for later. If key tasks are assigned to others, make sure they're checking in early and often with you on their progress.
Be sure to incorporate enough time in your planning schedule to allow for delivery of any imprinted or specialty items.  Finalize your order and schedule the delivery a month earlier than you actually need it; this should allow time for a re-run in case of a misprint or shipping delays.
Next – Event Planning Basics – Effective Time Management
Want to start at page 1 of this book blog?  Click here