We've found an online event management software tool that we can't wait to use at our next conference. It's called EventInterface, and it is extremely easy and affordable! It will handle many of the mundane tasks formerly performed by our internal staff, freeing them up to take care of more important conference planning activities.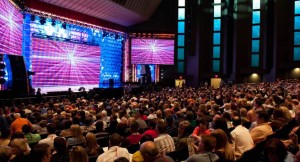 Here are a few of the features that we will definitely utilize for our next conference:
– Create and manage complex event registrations
– Manage sponsorships
– Interface with merchant services or PayPal account
– Manage speaker information and provide presentations online
– Mobile apps for attendees so they can stay engaged with each other before, during and after the event utilizing secure, private social media forums
– Event communications with attendees regarding program updates, presentations, photographs and videos
– Create QR-coded name tags
If you're thinking about buying or replacing your existing event management tool, I recommend that you give EventInterface a look.
Want to start at page 1 of this event planning blog?  Click here