If you're like me, you're already thinking about your calendar. I love this time of year when calendars and planners hit the shelves.  Each year the selection grows as manufacturers try to help us find a way to organize the chaos of our lives.  Wall calendars with pictures of adorable puppies or breathtaking landscapes, niche-planners for moms or students, and leather-bound executive planners with every imaginable customized insert – oh, how to choose!  Big enough to record appointments, meetings, kid stuff and work deadlines, but not so big that it is cumbersome to tote around.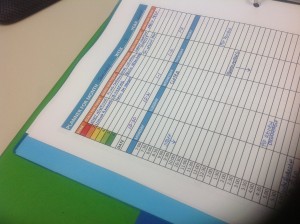 Whether you use a paper or an electronic system, you should plan to spend at least 5-15 minutes each day maintaining a calendar and task list.  Spend this time reviewing your calendar for the next week, adding any appointments, to-do items, or reminders.  Reminders are simple notes that you should put in your calendar prior to an event (i.e. entering a reminder on Tuesday to purchase a gift for the birthday party on Saturday).  Just move backward from the date of the event and put in that little memory-jogger to avoid scrambling at the last minute. Use the reminder tools on your online calendars to help you remember that your mom's birthday is the first of the month, or that your contribution to the company blog is due in ten days, or that you need to make arrangements for the kids while you are at the doctor after work next Thursday.
There are dozens of ways to keep track of your schedule, and you have probably tried various methods at one point or another. Some systems work better than others depending on the stage of your life and how many different schedules you're trying to keep track of.  If you're tracking work, home, kids, and community activities, you may require something with a little more flexibility and writing room.  But if you're a student trying to keep track of assignment due dates, the calendar feature on your smart phone may be all you need.
If you find yourself copying appointments to multiple calendars, its time to rethink your system. If you're not sure what's right for you, consider getting a three-ring binder (I like the patterned ones that Target sells) and using the FREE PRINTABLE CALENDAR I created. It provides tons of space for tracking appointments, goals, meal plans and to-do's.  There are also pages for personal information, birthdays/anniversaries, addresses, and passwords. This is a quick, easy, inexpensive way to create a system to keep track of all of your schedules and tasks.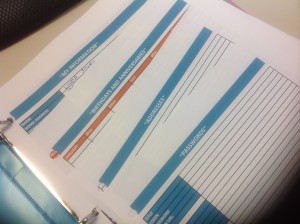 Never count on your memory if someone else is counting on you!
Want to start at page 1 of this book blog?  Click here.