These raffle baskets were part of an incredibly successful silent auction I recently attended at St. Patrick's Episcopal Church called 100,000 Welcomes (more about this in future posts). By popular demand, enjoy these new basket raffle ideas: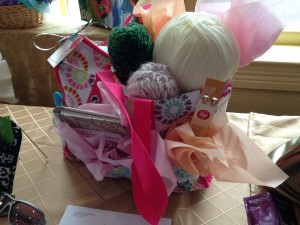 Knitter's Delight Basket
(variety of yarn, needles, and pattern books)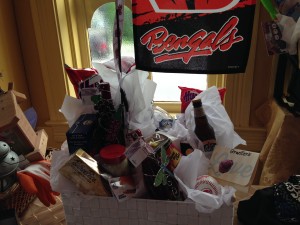 Best of Cincinnati basket
(items from locally popular vendors – food, beverage, sports teams, etc.)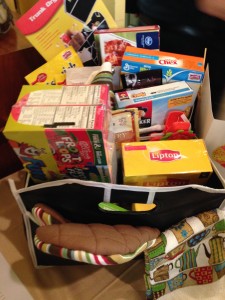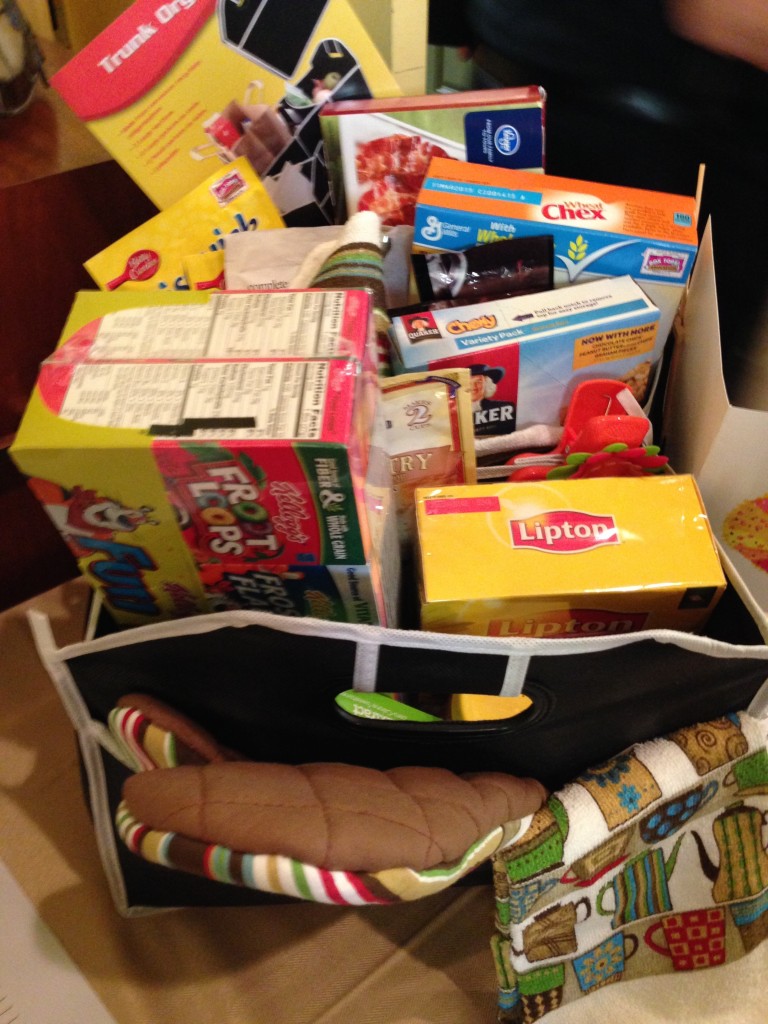 Top o' the Morning Basket
(cereal, tea, oatmeal, granola bars, pancake mix, spatula, oven mitt, tea towel)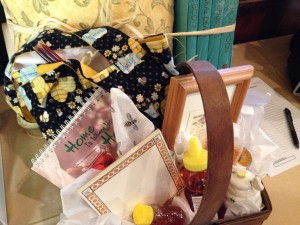 Honey Bee Basket
(jars of honey, honeybee logo items, honey candy)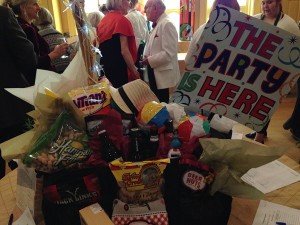 The Party's Here Basket
(beach balls, snack foods, craft beers, tiki torches, party hats and signs in a large tote)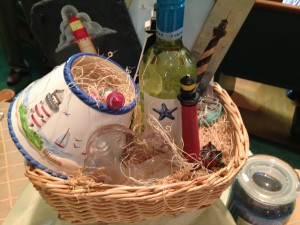 To the Lighthouse Basket
(lighthouse/shore items – lamps, wine, wine stopper, candles, decorative items)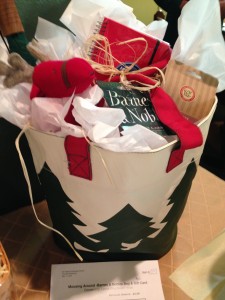 Moosing Around Basket
(stuffed moose, moose munch snacks, cabin themed items, journal, B&N tree tote and gift card)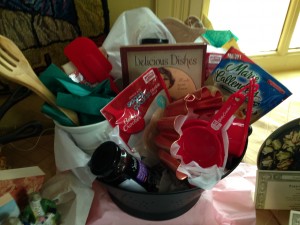 Baker's Basket
(bowls, spoons, measuring cups, baking mixes, cookbooks)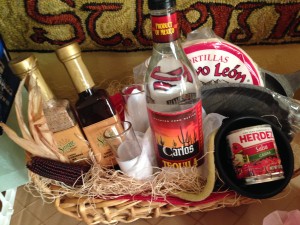 South of the Border Basket
(fajita mixes, tomatoes, tequila, shot glasses, tortillas, griddle)
Back to School Basket
(notebooks, markers, glue, pencils, pens, white-out, dry-erase markers, pencil case)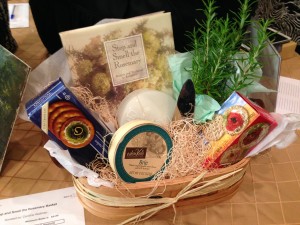 Stop and Smell the Rosemary Basket
(rosemary stems, rosemary-flavored cheese, crackers, cheese knife, cookbook)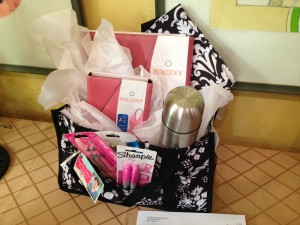 Her Executive Basket
(Pink Ribbon planner, address book, thermos, pens, highlighters, tote)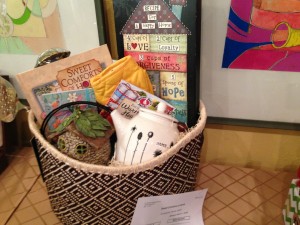 There's No Place Like Home Basket
(home-related books, coffee mug, plaque, lawn ornament)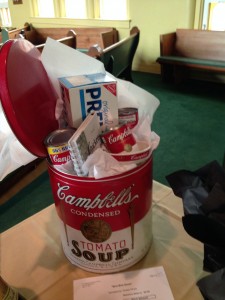 Mmm Mmm Good Basket
(All things soup – cans of soup, cracker, soup mugs, cookbook)
College Student Study Basket
(office supplies, Starbucks card, mug, snacks)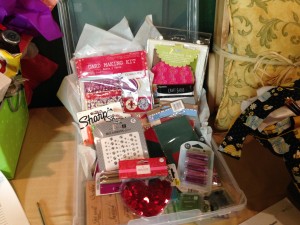 Craft Basket
(beads, wire, stickers, craft kits, specialty paper, notions)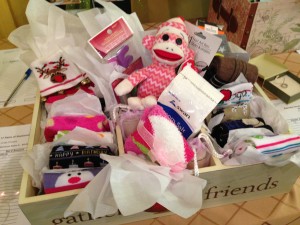 Sock It To Me Basket
(all types of socks, sock monkey, slipper socks)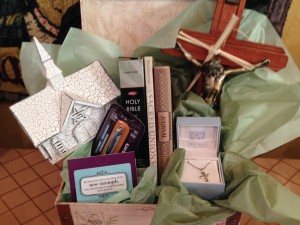 Faith-full Basket
(Devotionals, bible, cross, jewelry, spiritual home decor)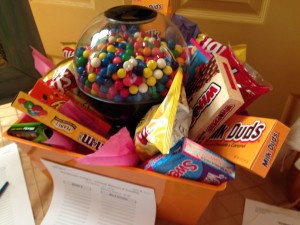 Candyland Basket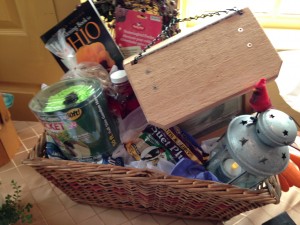 The Great Outdoors Basket
(birdhouse, lantern, bird food, suet, hose)
Want more? Here is another list of basket raffle deas to pull from.